Sunday, 3 December 2023
USD400.14
EUR431.08
RUB4.38
Tigran Avinyan emphasized the use of artificial intelligence in several fields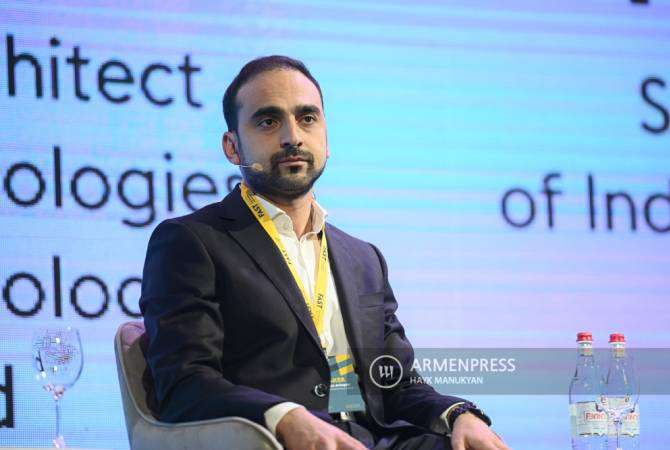 Deputy Mayor of Yerevan and Chairman of the Board of Directors of the Fund of State Interests of Armenia Tigran Avinyan participated in the panel discussion within the framework of the Global Innovation Forum.
In his speech, he emphasized using artificial intelligence in several fields. According to him, artificial intelligence can be considered a technology that can replace the workforce and take jobs away from people.
Avinyan added, "But the research shows that it's not that scary. It complements and helps the workforce today. Several studies have been conducted over the last ten years that indicate that artificial intelligence helps more than it hinders."
Tigran Avinyan stated that there are many areas where artificial intelligence can be used, and it can bring innovation to those areas. He pointed out that artificial intelligence can also be used in education. "There are many areas where artificial intelligence has provided, provides, and should provide innovation and improvement. We use many similar things, such as face recognition or when artificial intelligence tools help improve the lives of city dwellers. Such technologies work for the benefit of those who know these technologies and master them, and those unfamiliar with them are afraid of it and say that innovation is wrong; it will take away their jobs."
Avinyan emphasized that artificial intelligence creates new quality and new opportunities.
Follow us on Telegram
Similar materials