Tuesday, 29 November 2022
USD394.31
EUR403.08
RUB6.12
"We are actively working in all directions to ensure the security of Armenia." the prime minister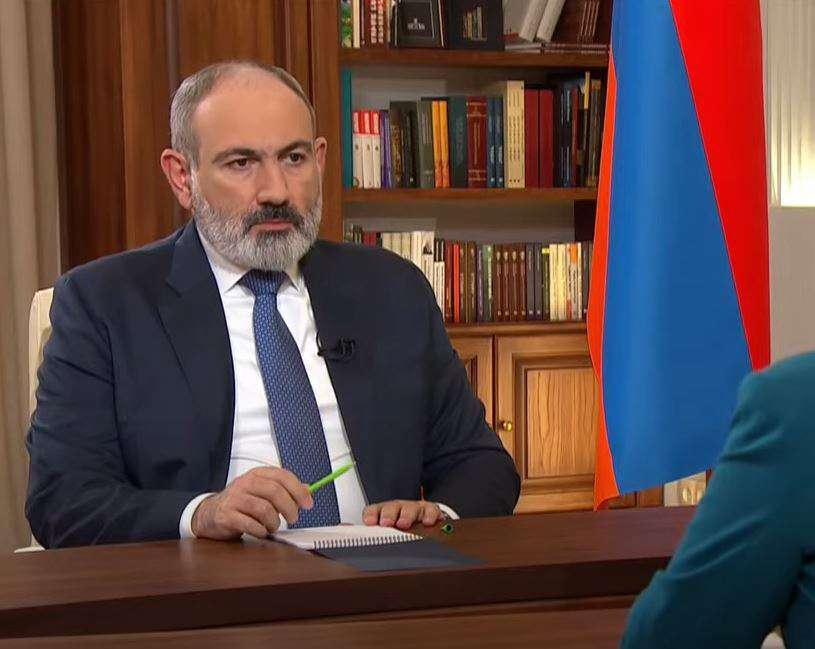 On the air of the Public Television Company, RA Prime Minister Nikol Pashinyan said that it should be noted that the situation at the border is constantly tense.
"Taking into account the aggressive and belligerent rhetoric of Azerbaijan, new provocations are not excluded," the prime minister said.
Turning to the question of why the names of the service members who died as a result of Azerbaijan's aggression on September 13 are not published, the Prime Minister said:
"Taking into account the experience of the 44-day war, we have concluded that it is correct to publish the victims' names through the institutionally planned mechanism. Not publishing the list of names of the victims does not mean that it is a secret," said the Prime Minister and added that to avoid misunderstandings, the names that have been confirmed will be published.
To the observation of Levon Ter-Petrosyan, the first president of RA, that only the negotiator is aware of the negotiation process, Nikol Pashinyan said that quite a wide range of people are aware of the negotiation process: the parliamentary "Civil Contract" faction, the Security Council, the Nagorno-Karabakh President.
"Robert Kocharyan and Serzh Sargsyan refused to receive this information. Levon Ter-Petrosyan's power has also, in fact, given up," said the Prime Minister.
We are actively working in all directions necessary to ensure the security of Armenia, said the Prime Minister.
"The mission sent by the French Ministry of Defense must assess the security situation on the spot for further analysis. When we talk about the international observation mission, we mean the mechanism of a permanent or long-term observation mission, one of the most important goals of which is the transfer of unbiased information about the situation to the relevant international structures, after which actions will be taken," said Pashinyan.
According to him, peace is a necessity that must be pursued. The more acute the situation, the more sensitive the need for peace. It is necessary to ensure peace that becomes a common interest for the region.
Similar materials