Tuesday, 29 November 2022
USD394.31
EUR403.08
RUB6.12
We are doing everything at the highest levels to prevent the use of force and to ensure the continuation of negotiations. Lynn Tracy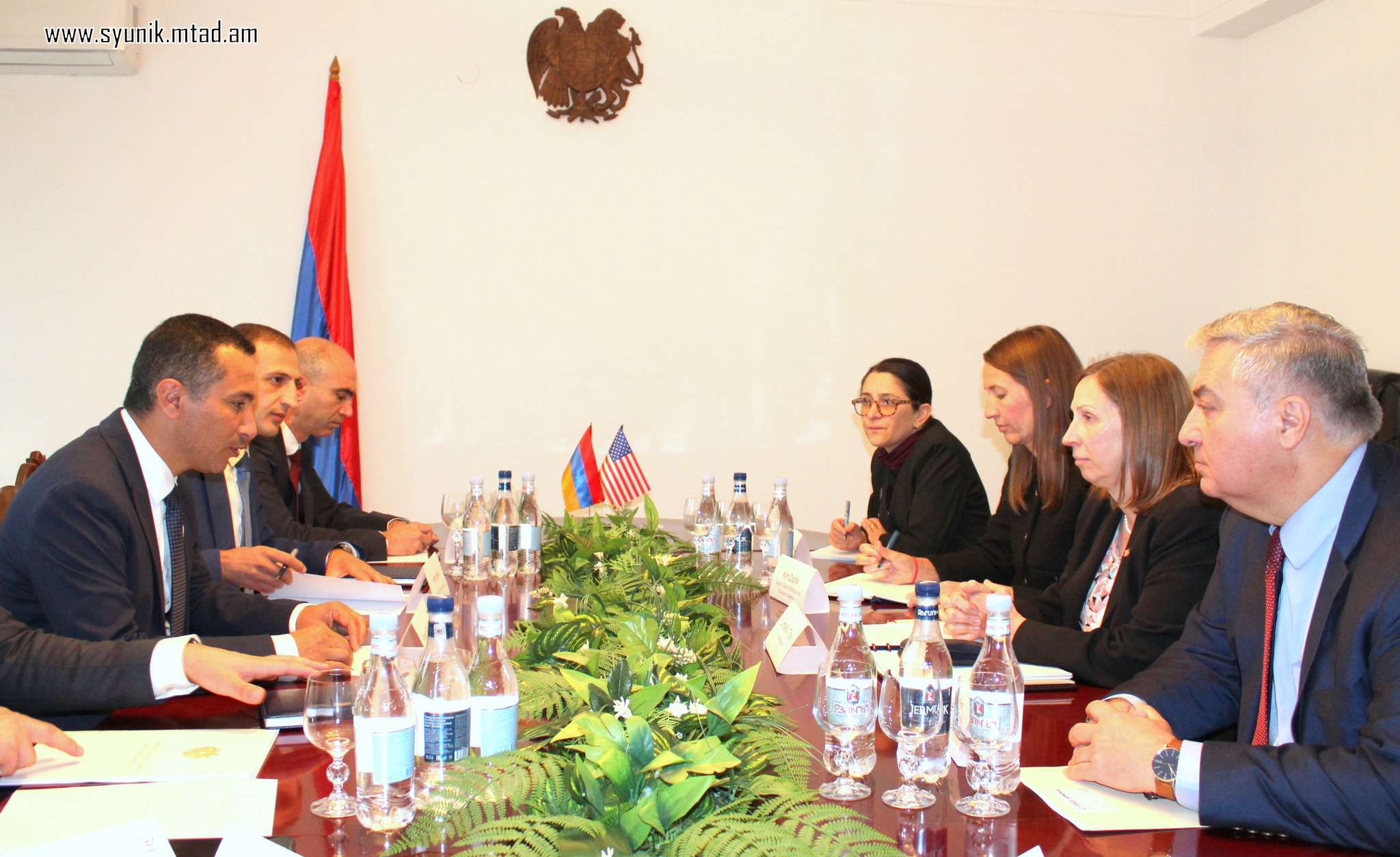 The Syunik regional administration reported that on September 27, Syunik Region Governor Robert Ghukasyan received US Ambassador Extraordinary and Plenipotentiary to Armenia Lynn Tracy.
Kim Zapfel, the deputy head of the economic and political department of the embassy, ​​John Alelo, the director of the USAID Armenia office, and Haykanush Bagratunyan, the program coordinator of the office, visited Syunik with him.
The governor thanked the ambassador for his visit and especially for being in Syunik on September 27.
The ambassador, mentioning that the 2nd anniversary of the 44-day war is coming to an end, conveyed his respect for the memory of the victims and his condolences to their families, stating that, unfortunately, the battle of the last days also took the lives of young men...
Robert Ghukasyan, presenting the details of the invasion of Azerbaijan's Syunik on September 13, noted: "It is essential for us that you are by our side during this challenging period. We are aware, Madam Ambassador, of both your and the US position on all this, for which we are grateful. But the last two-day war, which took place in the sovereign territory of RA, showed that the enemy violated not only the fundamental rights of another state and all human rights but also targeted humanitarian elements and even ambulances. People here do not want to leave their settlements, which increases the risk of military operations against the civilian population. The international community should strongly evaluate all this, so once again, we ask everyone to pay attention to the latest actions of the enemy and to exert apparent pressure to prevent their repetition.
Ambassador Tracy said this conflict is the focus of the United States' attention, even as there are parallel conflicts in the broader region. "And we are doing everything at the highest levels, also through diplomatic channels, to prevent the use of force, to ensure the continuity of negotiations, and to have a prospect of a settlement of the problem that will bring long-term and stable peace."
The high-ranking diplomat noted that she realizes how difficult it is now for the residents of Syunik and other border regions to have a sense of security. That is why she visited the area with his colleagues to understand what was happening and what they could help with.
Robert Ghukasyan discussed with the guests several issues that arose in the context of the events happening around the province. Also, he thanked the US International Development Agency for the work carried out so far, noting that the projects to be implemented with ongoing cooperation should be aimed at coping with difficult situations and development.
Since Mrs. Tracy is finishing her diplomatic mission in Armenia, at the end of the meeting, she said: "The situation in Syunik, in Armenia in general, will always be in my mind, and if there is something I can do to help establish peace here, I will do it in the future, regardless of where I am."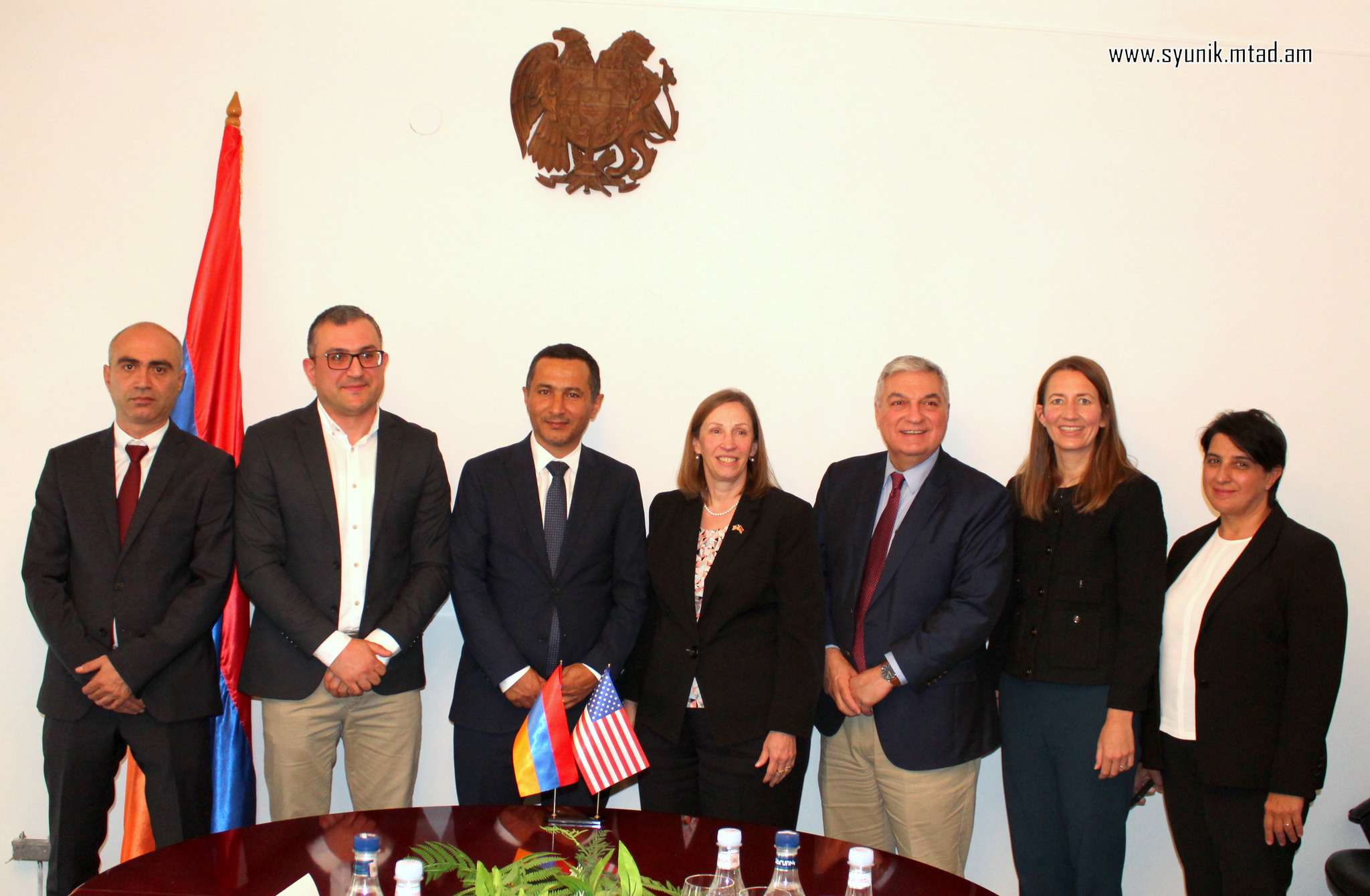 Similar materials