Saturday, 1 October 2022
USD406.79
EUR393.03
RUB5.94
The operational situation at the border is relatively calm at the moment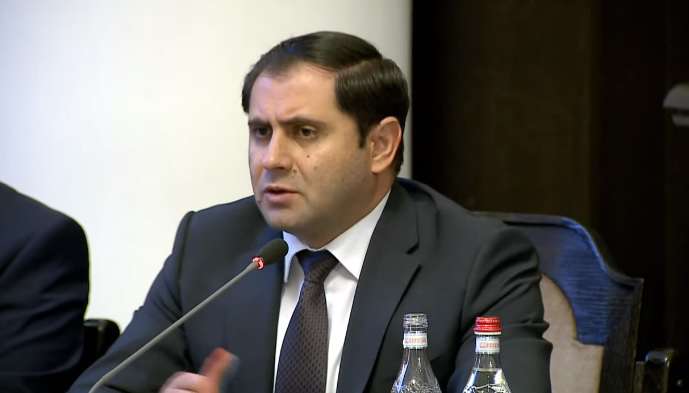 The members of the RA government observed a minute's silence today in memory of the soldiers who died due to Azerbaijan's military aggression on the Armenian-Azerbaijani border.
RA Defense Minister Suren Papikyan informed that the current Armenian-Azerbaijani operational situation is relatively calm.
He says, "Yesterday night, the cease-fire regime is essentially maintained; the RA Armed Forces continue to fulfill the tasks set before them."
Similar materials