Wednesday, 6 December 2023
USD400.33
EUR428.81
RUB4.23
Lavrov's proposal was rejected in NKR. Kommersant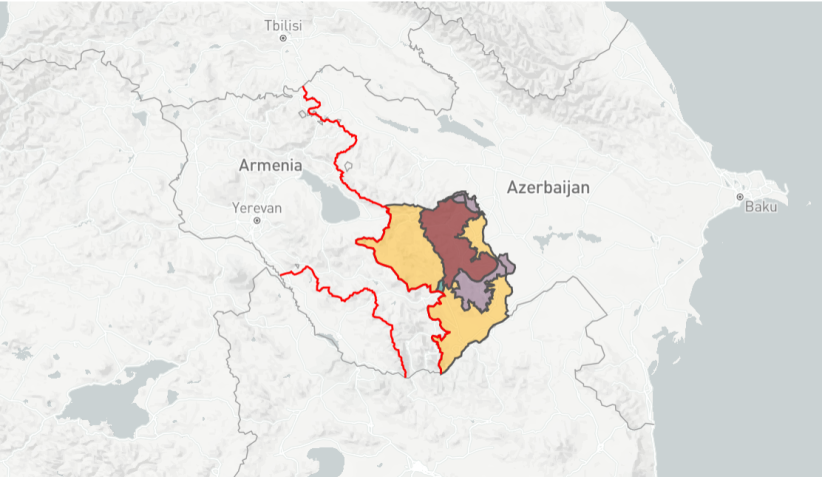 There is currently a pause in the Azerbaijani-Armenian peace negotiations, which is filled with scandals and disputes over Nagorno-Karabakh. Yerevan and the authorities of the unrecognized Nagorno Karabakh Republic (NKR) accuse Azerbaijan not only of the blockade of the NKR but also of genocide. The first prosecutor of the International Criminal Court, Luis Moreno Ocampo, also shared this assessment. However, Baku does not intend to make concessions. It repeatedly repeats that the issue should be resolved within its country, and the Armenians of Karabakh have two options: to become citizens of Azerbaijan or to leave.
There is now a pause in intensive Armenian-Azerbaijani negotiations. The last contact took place at the end of July in Moscow. In the context of diplomatic calm, the flurry of current statements and accusations related to the situation around Nagorno-Karabakh is especially noticeable. Yerevan and Stepanakert accuse Azerbaijan of blocking NKR for more than eight months. Baku denies the blockade accusations, stating that the Lachin checkpoint is based on legal grounds because no one, including Armenia, disputes the entire Karabakh belonging to Azerbaijan.
Moscow assesses the situation as "very difficult" and believes that Baku is not ready for concessions. "All attempts to somehow calm the situation, which we undertake, Western representatives and international organizations, do not lead to anything. "Baku is not backing down," says Kommersant's interlocutor in the Russian state institutions, who is familiar with the situation in the region, while noting that the NKR authorities are also resisting solutions. For example, he said that Baku offered an alternative way of supplying goods to Nagorno Karabakh through Aghdam. Stepanakert rejected the offer.
Our interlocutor in Russian state institutions believes that the Aghdamov Road will eventually be opened. According to him, Russian Foreign Minister Sergey Lavrov proposed an option that the Azerbaijani side and the people of Karabakh initially agreed to. Its essence was to open the Aghdam Road to start the delivery of necessary goods through the ICRC. Precisely one day after the start of traffic in that section, according to Moscow's proposal, traffic should be restored through the Lachin Corridor. "Such an option was agreed on at a very high level," says the Kommersant source.
However, according to him, Stepanakert then set a condition that Lachin should be opened not after 24 hours but immediately. After that, the NKR announced that the goods of Azerbaijani origin should not be delivered through Aghdam; then, there was a scandal with Vagif Khachatryan, whom the NKR authorities demanded to be released immediately. In the end, the compromise failed.
In the NKR, they hope that the pressure on Baku will increase. The reality, however, is that none of the players vying for influence in the region is ready to move beyond verbal power over Azerbaijan. Russia, the EU, and the US are moving cautiously to avoid damaging a potential peace deal between Baku and Yerevan while competing to become the leading peacemaker.
Follow us on Telegram
Similar materials