Friday, 22 September 2023
The humanitarian crisis in Artsakh was discussed at the meeting of the Committee of Ministers of the Council of Europe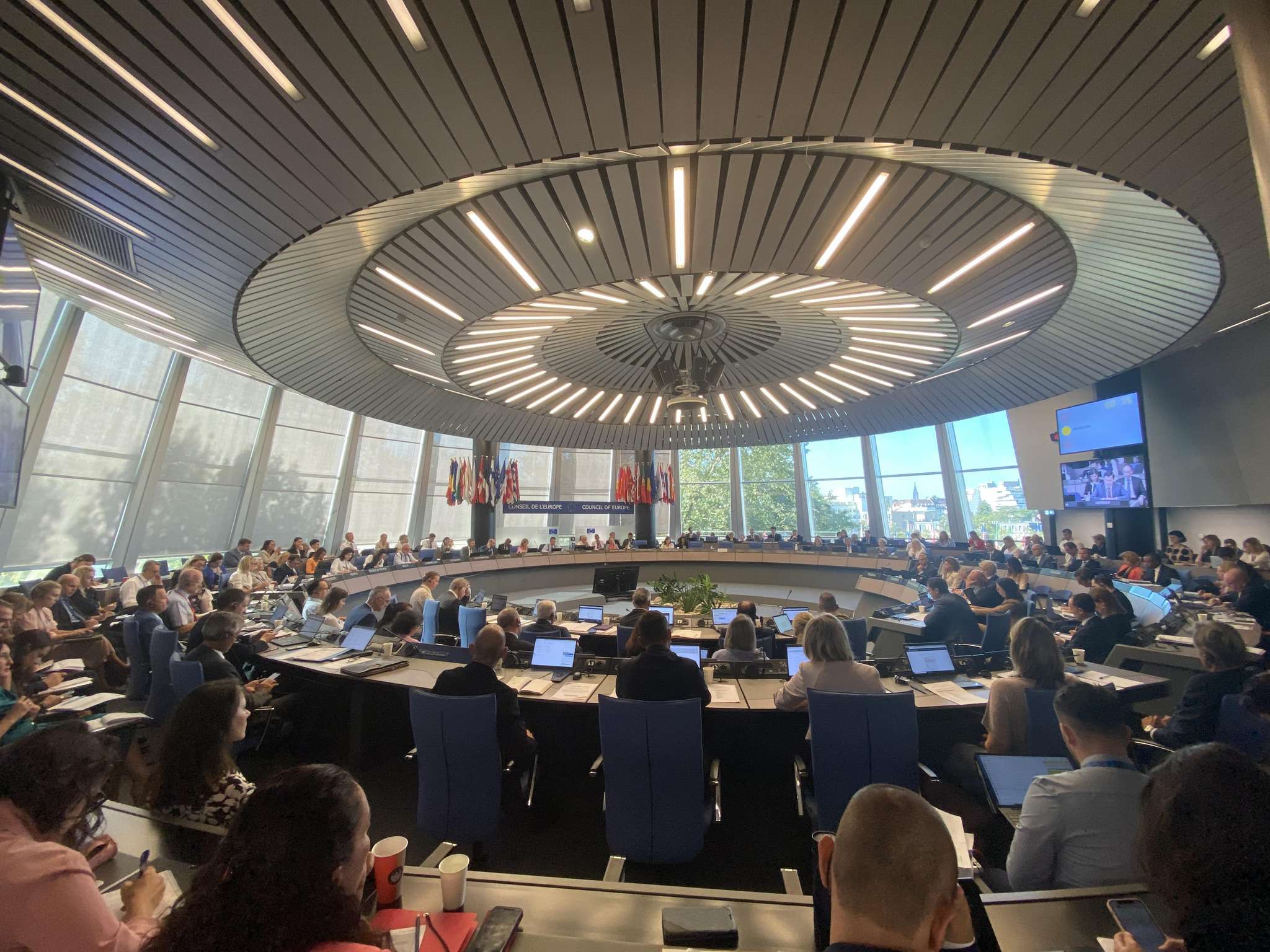 On September 6, the Committee of Ministers of the Council of Europe meeting took place, during which the blocking of the Lachin Corridor and the humanitarian crisis in Nagorno-Karabakh were discussed. The General Secretary of the CE, Marija Pejčinović Burić, presented the results of the visits of the high-level delegation of the CE to Armenia and Azerbaijan in May and July to the Committee of Ministers. Several panels, including the board of the European Union, made statements regarding the situation in the Lachine Corridor.
The Permanent Representative of Armenia, Ambassador Arman Khachatryan, noted that during the visit to Armenia, the high-ranking delegation of the Council of Europe, going to the starting point of the Lachin Corridor, witnessed the complete blocking of the Lachin Corridor. He emphasized that with its actions, Azerbaijan openly demonstrates its fundamental goal, the implementation of ethnic cleansing in Nagorno-Karabakh, which is incompatible with the obligations undertaken by Azerbaijan as a member of the Council of Europe.
The ambassador stressed the need to stop the humanitarian and human rights crisis caused by the complete blockade of Nagorno-Karabakh. He urged Azerbaijan to stop the siege and fully implement the legally binding decisions of the International Court of Justice and the ECHR.
"As a primary, urgent step, the Council of Europe should conduct a fact-finding mission to the Lachin Corridor and Nagorno-Karabakh. The PACE resolution regarding the Lachin Corridor also requested a fact-finding mission. CE Human Rights Commissioner Dunja Mijatović confirmed his readiness to go to Nagorno-Karabakh," Ambassador Khachatryan noted.
Under another item on the agenda of the Committee of Ministers, the report of the former prosecutor of the International Criminal Court, Luis Moreno Ocampo, "Genocide against Armenians in 2023," was discussed. PACE deputy Pieter Omtzigt asked the Committee of Ministers of the Council of Ministers in writing what steps the committee has taken to prevent the genocide against Armenians and whether the current threat has consequences for Azerbaijan, a member of the Council of Europe.
Ambassador Khachatryan referred to Ocampo's report and presented its conclusion that the blockade of the Lachin Corridor should be considered genocide according to Article 2 of the Convention on the Prevention and Punishment of the Crime of Genocide.
He reported that there are also other author's opinions and reports on the dangers of ethnic cleansing and genocide in Nagorno-Karabakh, such as the report of the former special adviser to the UN Secretary-General on Genocide Prevention, Juan Mendez.
The ambassador emphasized that Azerbaijan's actions against Nagorno-Karabakh contradict the principles and values of the Council of Europe. The Council of Europe cannot leave without consequence the apparent violations of Azerbaijan's membership and convention obligations.
Follow us on Telegram
Similar materials