Monday, 20 March 2023
USD385.33
EUR407.67
RUB4.84
There were no weapons, ammunition or ammunition in the police car, at all; Minister of State of Artsakh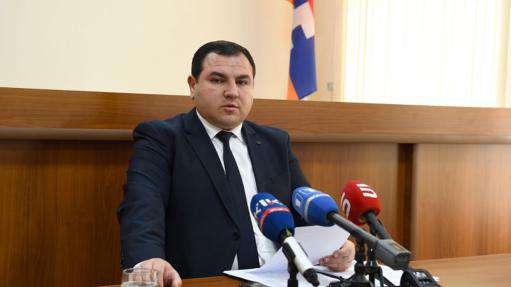 State Minister of Azerbaijan Gurgen Nersisyan stated the Azerbaijani sabotage.
Today at around 10:00, an Azerbaijani subversive group penetrated the territory of the Republic of Artsakh. It carried out an armed attack on the shifting vehicle of the police passport and visa department. As a result, three police officers were killed, and one was taken to the hospital with severe injuries and under the supervision of doctors.
Azerbaijan hastened to spread false information that they allegedly neutralized the vehicle transporting weapons from the Republic of Armenia to Artsakh. This is an open lie and another attempt to mislead, deceive, and falsify the reality of the international community. The police officers were traveling in a passenger car from the Artsakh side to our police station; the vehicle had no weapons, ammunition, or munitions.
Regarding the circumstances of the incident, the competent authorities of the Republic of Artsakh have irrefutable evidence, videos, and photographs, which will be presented to the international audience through our Ministry of Foreign Affairs in the shortest possible time.
In recent days, the armed forces of Azerbaijan have shown activity in different directions of the contact line, targeted the cameras installed to ensure the safety of our settlements, and damaged or destroyed them.
Follow us on Telegram
Similar materials