Monday, 20 March 2023
USD385.33
EUR407.67
RUB4.84
The subversive group was lying in wait; photos from the scene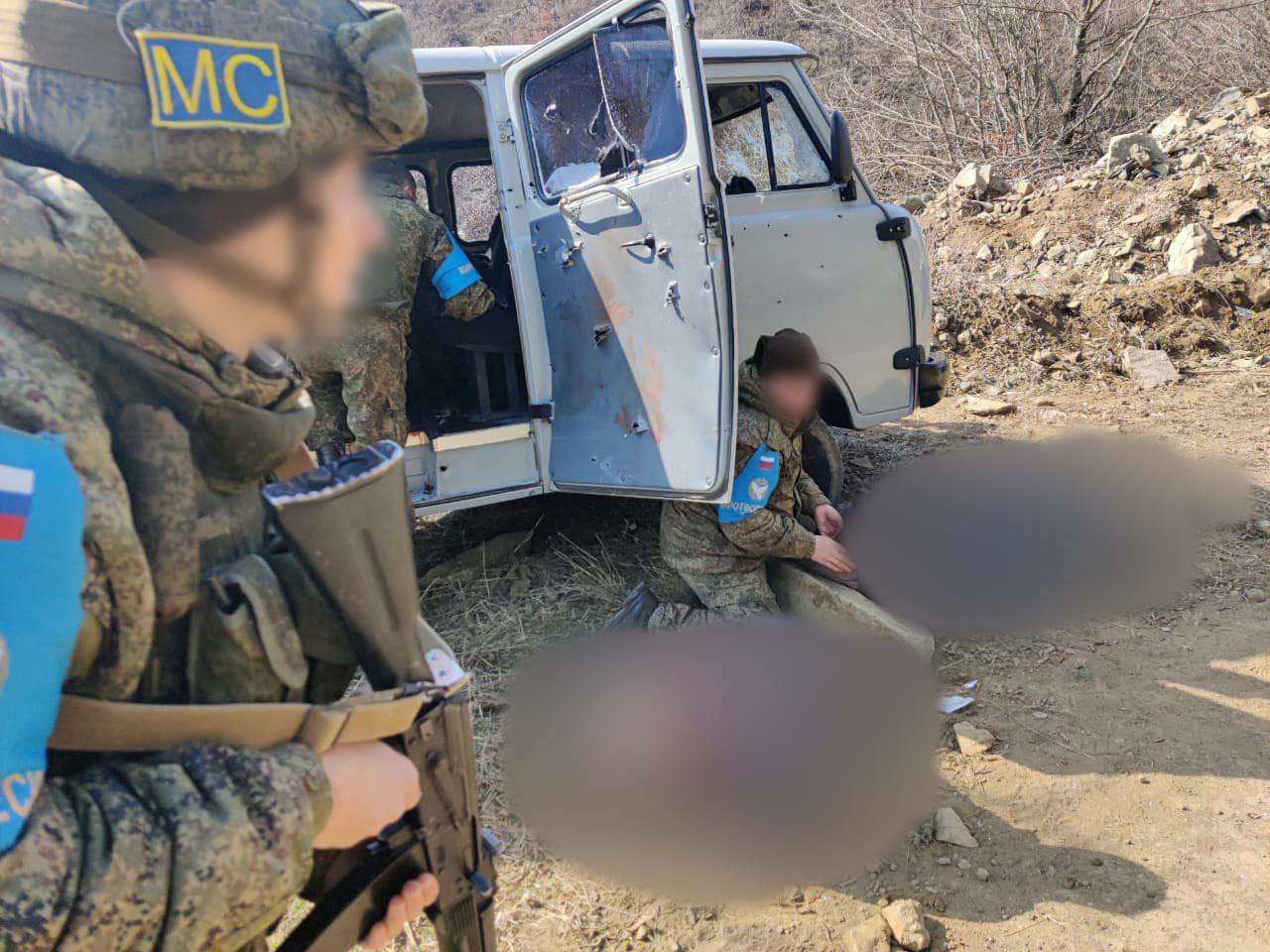 As we have already reported, this morning at around 10:00 am, three police officers were killed and one officer was injured as a result of the targeting of the shifting vehicle of the Police Passport and Visa Department in the area called "Khaipalu" by the subversive group of the Azerbaijani Armed Forces.
The Azerbaijani side presents false facts, claiming that weapons were transported from Armenia to Artsakh in a police car. However, in reality, no guns were being transported, and the police officers were going from Stepanakert to their duty station on the road.
The Azerbaijani sabotage group was lying in wait in a wooded area by the road and attacked the car from there.
The attached photos show the scene and the damaged empty vehicle.
It is necessary to emphasize that due to the self-defense and restraining actions of the police officers and the soldiers of the Defense Army in the adjacent position, the Azerbaijani side also had victims and wounded, being thrown back to the exit positions.
Follow us on Telegram
Similar materials