Sunday, 2 April 2023
USD385.81
EUR414.61
RUB4.82
Artsakh MFA statement regarding the attack of the Azerbaijani subversive group on the police officers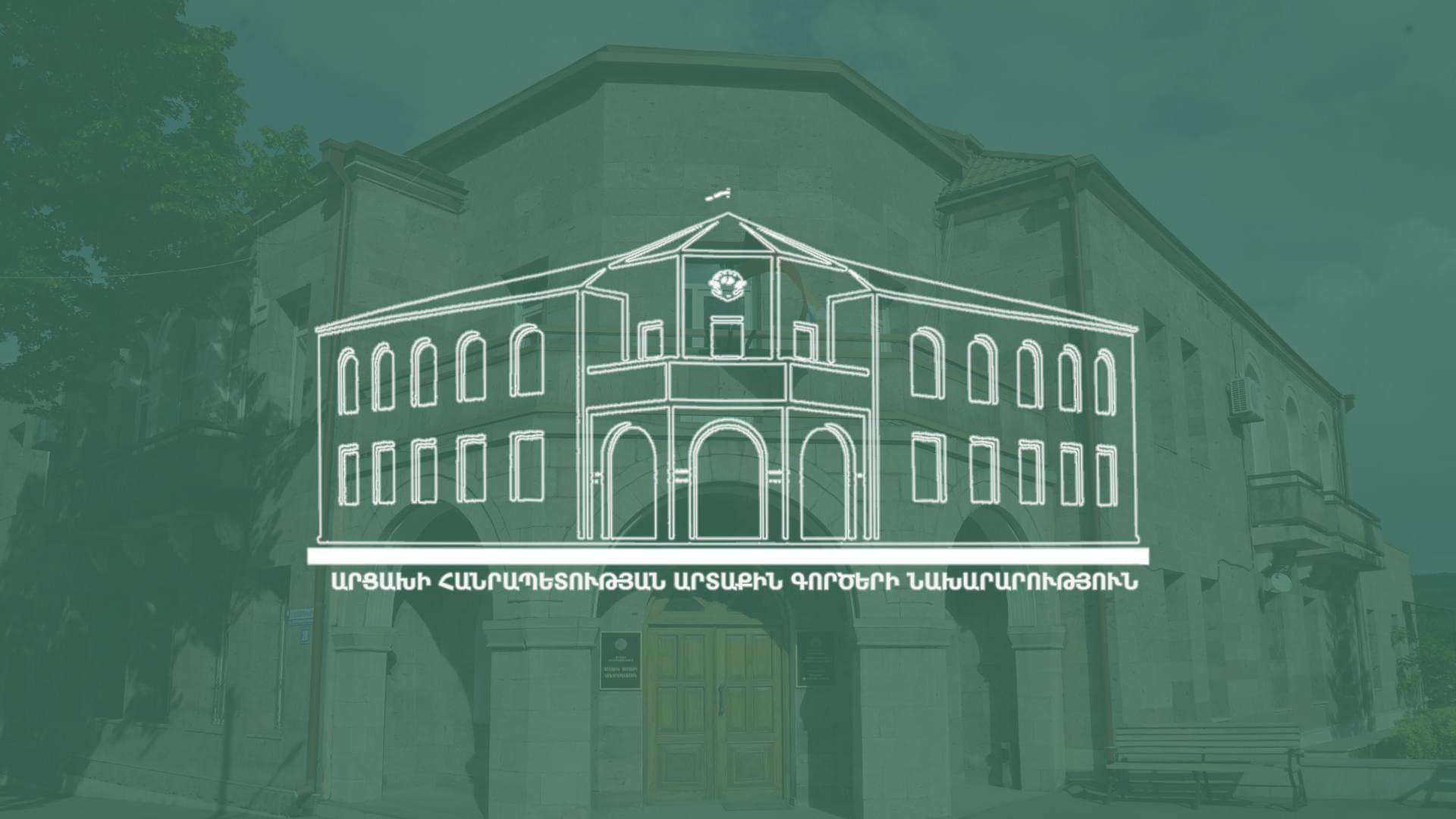 On March 5, around 10:00 a.m., a sabotage group of the Armed Forces of Azerbaijan crossed the contact line and attacked the duty car of the Passport and Visa Department of the Artsakh Republic Police. As a result of the attack, three unarmed police officers were killed, and one was injured. The analysis of the preliminary circumstances of the killing of the police officers allows for qualifying the actions of the Azerbaijani side as an act of war.
The penetration of the Azerbaijani subversive group into the territory of the Artsakh Republic and the attack on the officers of the Artsakh Police is another flagrant violation of the Trilateral Declaration of November 9, 2020, and shows the desire of the Azerbaijani side to provoke an increase in tension.
Earlier, on March 2 and the night of March 2-3, the units of the Azerbaijani armed forces stationed in the occupied territories of Askeran, Martakert, and Martuni regions of the Republic of Artsakh also violated the ceasefire approved by the Trilateral Declaration of November 9, 2020. Notably, these attacks were carried out immediately after the contact between the representatives of Artsakh and Azerbaijan regarding the opening of the Lachin Corridor on March 1. By its actions, Baku openly demonstrates its rejection of negotiations as a way to find a solution to any issue.
The sharp escalation of the situation against the background of the siege that has been going on for more than 80 days to deliberately create unbearable living conditions for the people of Artsakh, which has resulted in casualties, once again testifies to the fundamental goals of Azerbaijan and the intention to complete the ethnic cleansing of Artsakh.
The international community's failure to take adequate measures to prevent Azerbaijan's global illegal actions was perceived by the authorities of that country as a carte blanche to commit new crimes.
We call on the international community in general and the parties involved in the settlement of the Azerbaijani-Karabakh conflict, in particular, to review their approaches and take practical steps based on the norms of international law to put an end to Azerbaijan's terrorist and genocidal policy.
Follow us on Telegram
Similar materials