Saturday, 25 March 2023
USD385.22
EUR411.28
RUB4.86
Even after 35 years, our decision remains unchanged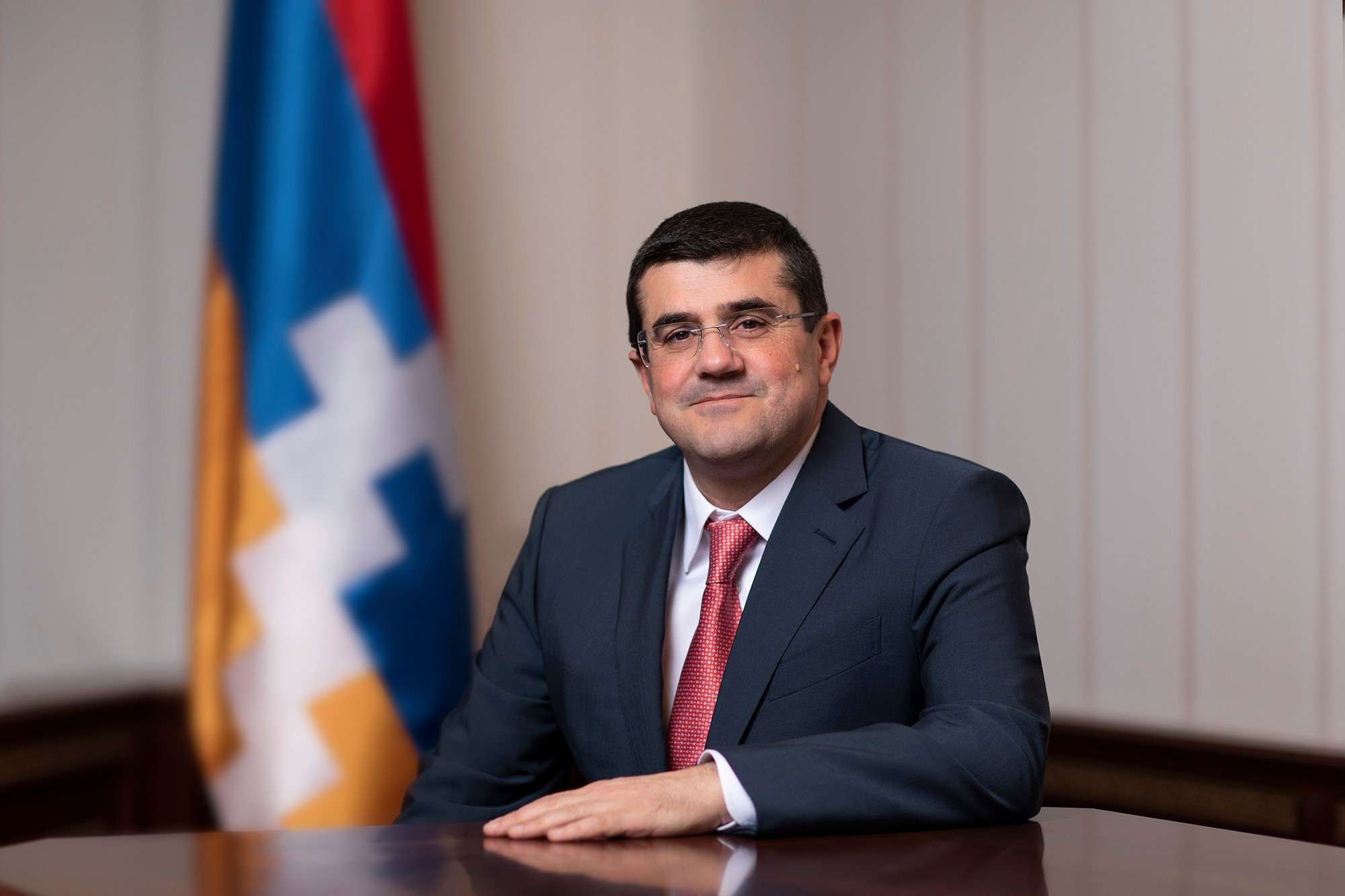 On February 20, on the occasion of the 35th anniversary of the Karabakh movement, the President of the Republic of Artsakh, Arayik Harutyunyan, accompanied by high-ranking statesmen, visited the city memorial of Stepanakert and paid tribute.
Araik Harutyunyan also sent a message on the occasion of the 35th anniversary of the Movement.
"Dear compatriots,
February 20, 1988, entered the history of the Armenian people as a turning point and decisive day. It symbolized the revival of our national spirit, unity, and the consolidation of all Armenians. It was marked as Artsakh's revival day.
On that day, the extraordinary session of the Nagorno-Karabakh Regional Council held in Stepanakert adopted a historic decision, which gave legal force to the long-term struggle of Artsakh Armenians to protect their rights and, freedoms, national dignity. We announced to the world our strong and unshakable will to live free, independent, and united in our native land, to manage our destiny independently.
Even after 35 years, our decision remains unchanged, the spirit unbroken, the path unchanging. The people of Artsakh, who have been under siege for more than two months, proved with their endurance and determination that they are the owner of the decision they made, the owner of the path they chose, and the land of their ancestors, which has always been and must be Armenian. :
We are profoundly thankful to all those who are with us on this challenging path, to all our compatriots in Mother Armenia and the Diaspora, and to the loyal friends of Artsakh in different parts of the world, who, with their support, give us inexhaustible strength for the sake of universal values, fundamental norms and principles of democracy. In our struggle for protection.
I bow my head in front of the bright memory of our martyrs who dedicated their lives to the sacred cause of the defense of the motherland. They are always with us, by our side, and guide us on our way to building the future of Artsakh. We must make our heroes' cherished dreams and goals come true.
May God grant our people peace, strength, energy, faith, and hope to overcome all trials with dignity and implement national plans and dreams."
Follow us on Telegram
Similar materials