Sunday, 5 February 2023
USD394.25
EUR422.69
RUB5.38
Apart from the land blockade of Artsakh, Azerbaijan is also implementing an energy blockade, MFA of PC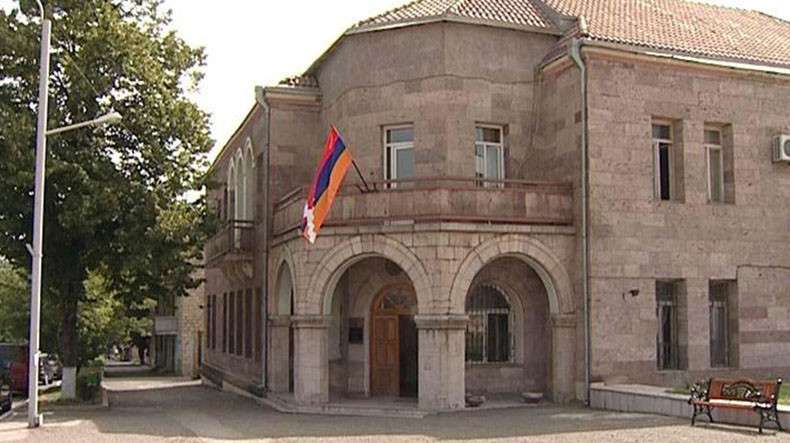 The Ministry of Foreign Affairs of Artsakh issued a statement referring to Azerbaijan's interpretation of point 6 of the Trilateral Statement of November 9, 2020.
"Recently, the Azerbaijani authorities have more often resorted to the arbitrary interpretation of point 6 of the Trilateral Declaration of November 9, 2020, regarding the activities of the Lachin Corridor. To advance its political agenda, Azerbaijan has been holding the entire Artsakh hostage for more than 40 days. It is creating a severe humanitarian crisis by closing the only road connecting Artsakh to Armenia and the outside world.
Moreover, Azerbaijan resorts to various speculations, trying to hide its inhumane policy towards the people of Artsakh. In particular, the Azerbaijani authorities present data on the traffic of vehicles belonging to Russian peacekeepers and the International Committee of the Red Cross as evidence of a humanitarian crisis and the absence of a blockade. However, the facts deny the Azerbaijani falsifications aimed at misleading the international community.
First, during the 43 days of closure of the Lachine Corridor, fewer vehicles traveled than one day before the closure. All those vehicles belonged either to the ICRC or to Russian peacekeepers. The cars of Artsakh residents did not pass through the corridor.
Secondly, as a result of the blocking of the Lachin Corridor, passenger traffic was stopped in both directions. Even the car of Russian peacekeepers transporting children from Armenia to Artsakh was destroyed, and the passengers were subjected to targeted psychological intimidation by the Azerbaijanis.
Thirdly, importing consumer goods, which amounted to more than 400 tons per day, was stopped entirely.
The blockade of Artsakh not only leads to a shortage of essential goods and medicine but also deprives thousands of people of their jobs and means of livelihood. Moreover, in addition to the land blockade of Artsakh, Azerbaijan is also implementing an energy blockade to worsen the humanitarian situation further.
Azerbaijan continues to deliberately obstruct the gas supply to Artsakh and the restoration of the only high-voltage line coming from Armenia to Goris-Stepanakert, the section under their control, where an accident occurred on January 9.
Azerbaijan's claim about its right to stop vehicles passing through the Lachin Corridor and carry out cargo inspections is entirely groundless. The tripartite declaration does not contain any restrictions on the carriage of goods according to their nature, purpose, or application. Azerbaijan has only one obligation towards the Lachin Corridor: not obstructing the movement.
Baku's attempts to unilaterally revise the provisions of the tripartite declaration and turn the Lachin Corridor, which has an internationally recognized status, into a route controlled by Azerbaijan and used exclusively for humanitarian transport are illegal and must be rejected.
The signature of the president of Azerbaijan under the tripartite declaration is the explicit agreement of Azerbaijan to accept the exclusive control of the peacekeeping troops of the Russian Federation over the Lachin Corridor," the statement said.
Follow us on Telegram
Similar materials