Sunday, 29 January 2023
USD393.56
EUR421.61
RUB5.44
The chief prosecutor of Artsakh met with the children who were attacked in Shushi yesterday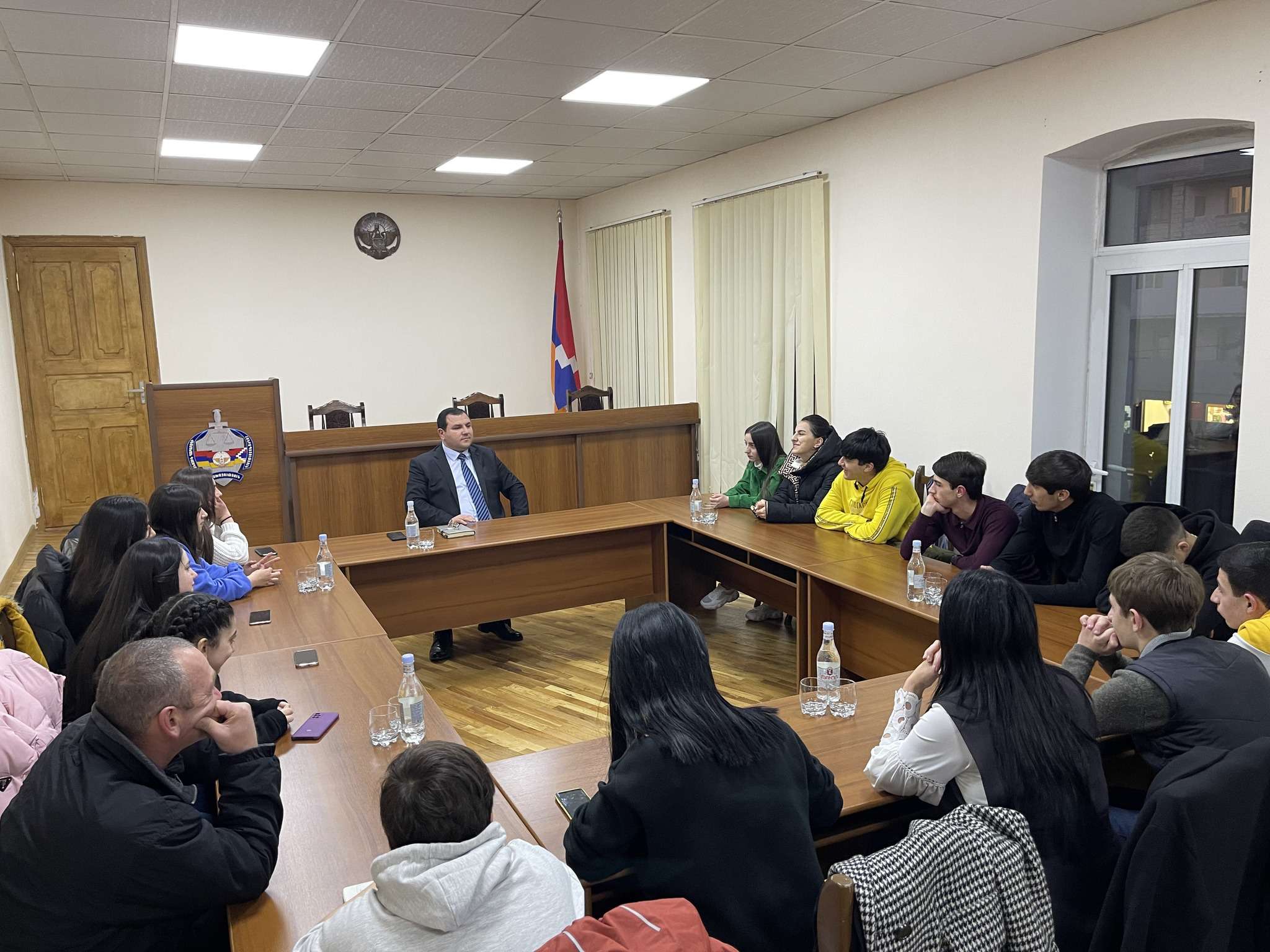 Today, the chief prosecutor of Artsakh met with the children, who were transported from Armenia to Artsakh by Russian peacekeepers on January 17 and subjected to psychological violence by Azerbaijani citizens in the blocked section of the road, their parents and accompanying teacher Aida Gyanjumyan.
In the sincere atmosphere formed in just a few minutes, the children presented the details of another Azerbaijani atrocity and their feelings. The Prosecutor General expressed his gratitude for the children's courage, determination, and determination to return to their homeland at any cost, stressing that he is proud of their courage and education.
"The fact that the policy implemented by Azerbaijan is based on intense Armenian hatred is unobjectionable and indisputable. Intimidation and suppression of teenage children with shouting and aggressive actions are one of its common manifestations, which is meant to prove that Azerbaijan is capable of harassing even children to achieve its goals," said the Prosecutor General during the meeting.
The Prosecutor General apologized that the Republic of Artsakh could not prevent and keep them from atrocities and danger.
Similar materials