Tuesday, 26 September 2023
USD384.94
EUR404.53
RUB3.92
Araik Harutyunyan presented the threats to the people of Artsakh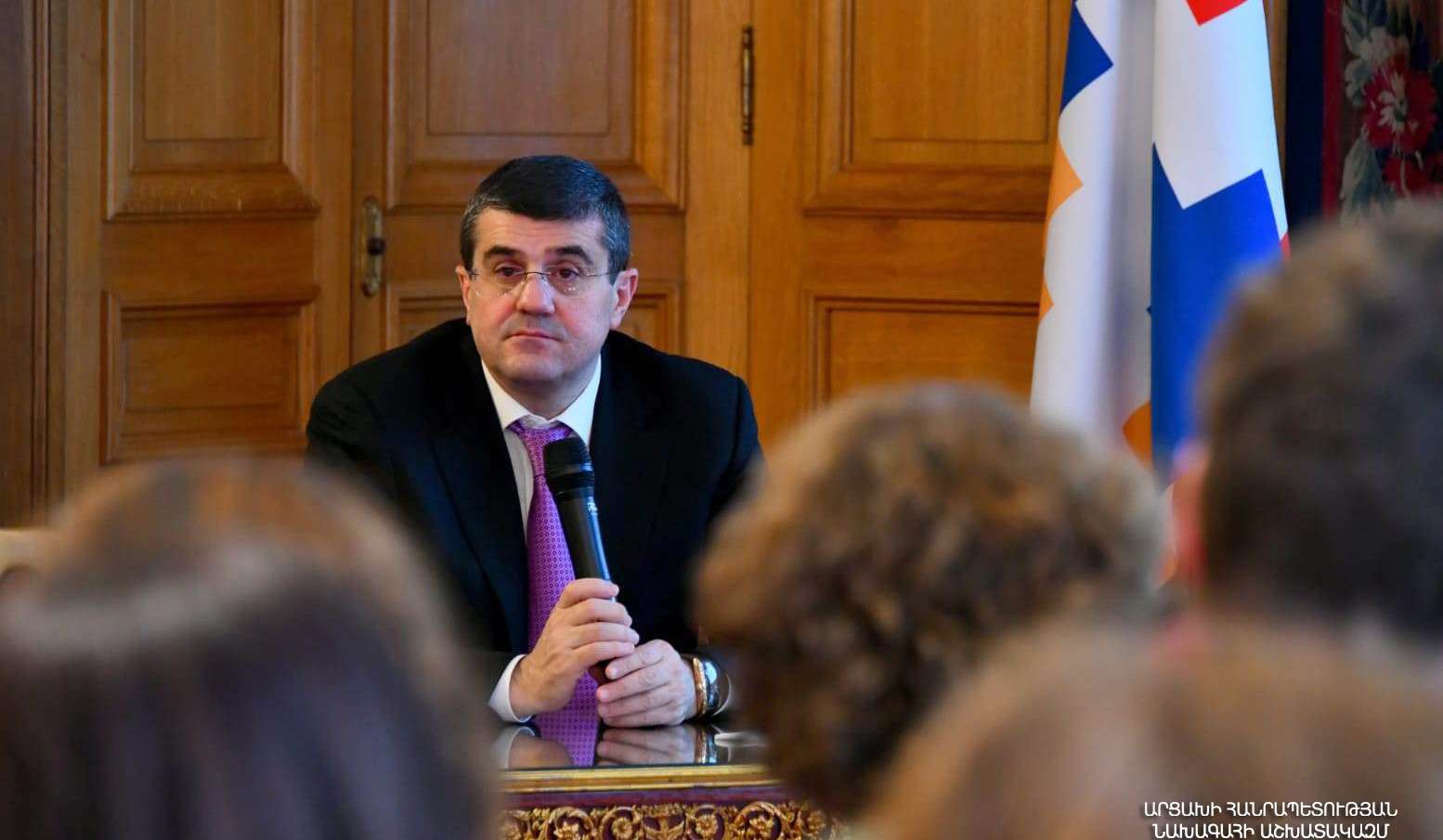 Artsakh President Arayik Harutyunyan, who is on a working visit to France, presented the goals of his visit to France to about two dozen leading French media outlets in Paris today, noted the common and frequent manifestations of aggressive behavior by Azerbaijan towards the people of Artsakh, the consistent creation of humanitarian problems, and listed the threats that pose a severe threat. represent for the existence of Artsakh people in their homeland.
According to President Harutyunyan, through France, he wants to send a message to all European states to take measures to prevent the reckless behavior of Azerbaijan, which Turkey supports.
"We understand that Europe has oil and gas interests with Azerbaijan, but our request is to respect the rights of self-determination and the existence of our people and to prevent the implementation of the genocidal and expansionist policy of Azerbaijan with the existing instruments. In this sense, it is also appropriate to mention the attacks and occupations of the sovereign territories of the Republic of Armenia during the last two years, not only against Artsakh but also against the Republic of Armenia," Araik Harutyunyan said.
During the meeting, the president answered various journalists' questions and gave a separate interview with the state news agency "Francepress" and was hosted by the France-24 TV channel.
Follow us on Telegram
Similar materials