Saturday, 10 June 2023
USD383.31
EUR409.08
RUB4.55
How to vote for Brunette representing Armenia in the final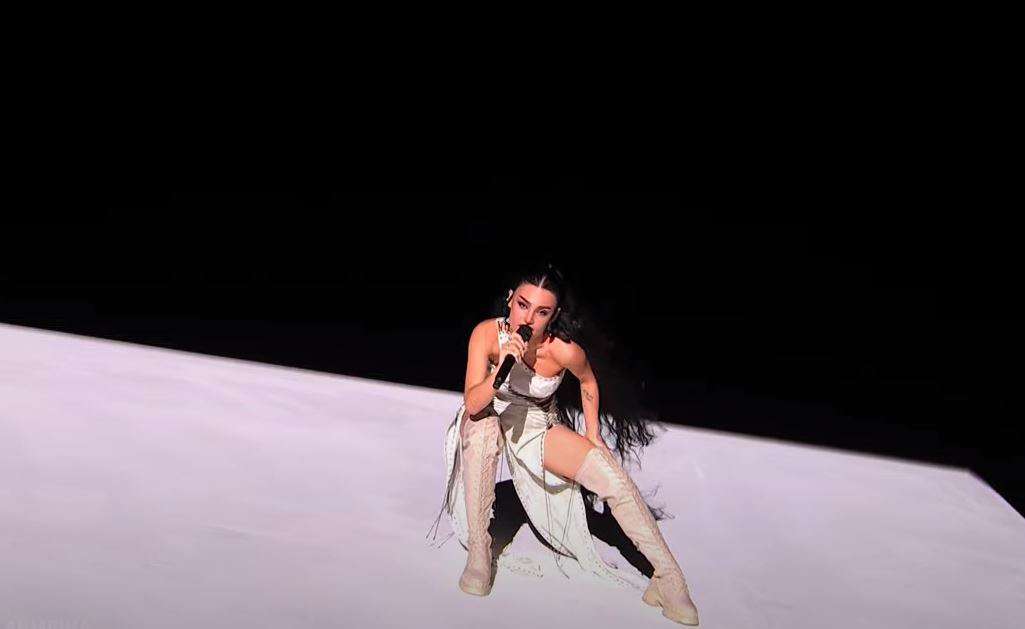 Representing Armenia in Eurovision 2023, Brunette is already in the contest finals, which will occur today at 21:00 Central European time (23:00 Yerevan time).
He will perform under number 17. To vote for Brunette, you must send 17 to a unique short number in your country. It is possible to vote 20 times from one phone number. To find out the details of the voting procedure, you can just follow the contest on the TV station that broadcasts it in your country.
All participating countries vote in the final. To vote from other countries, visit www.esc.vote.
It is not possible to vote for Brunette from Armenia. The short phone number 1004 is available in Armenia to vote for other participants.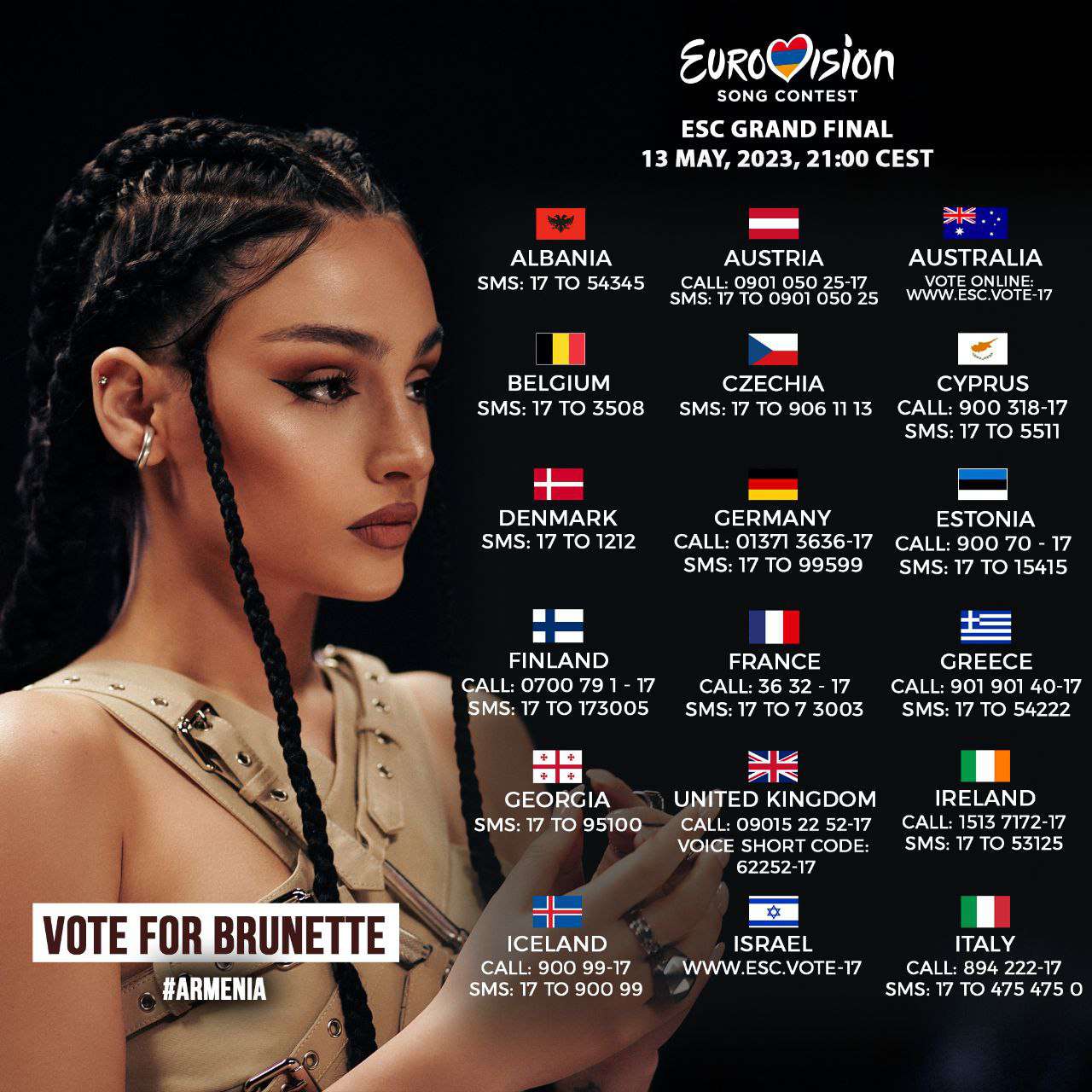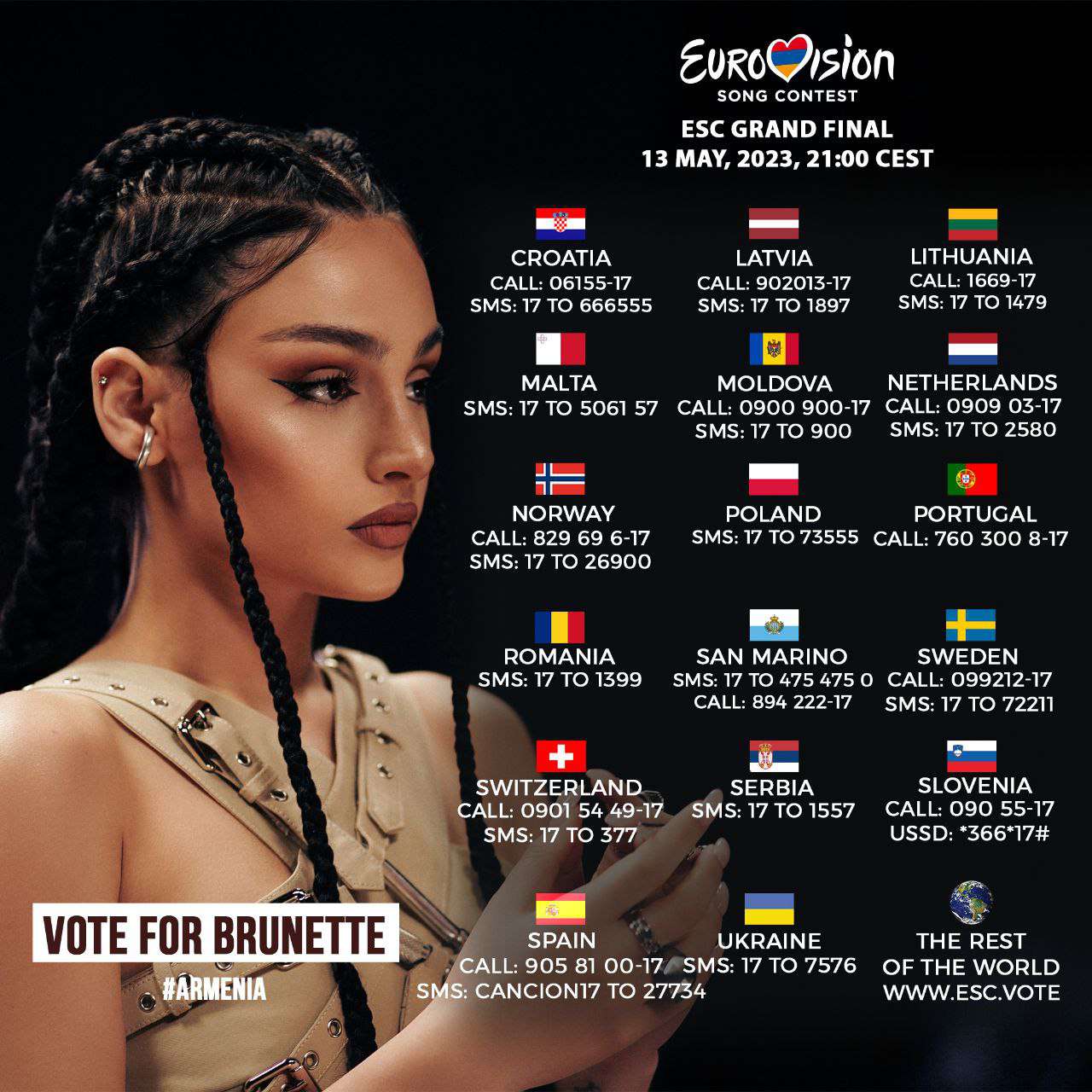 Follow us on Telegram
Similar materials