Thursday, 30 November 2023
USD399.94
EUR434.75
RUB4.46
The new concert season of the State Symphony Orchestra of Armenia begins; conductor Sergey Smbatyan will conduct it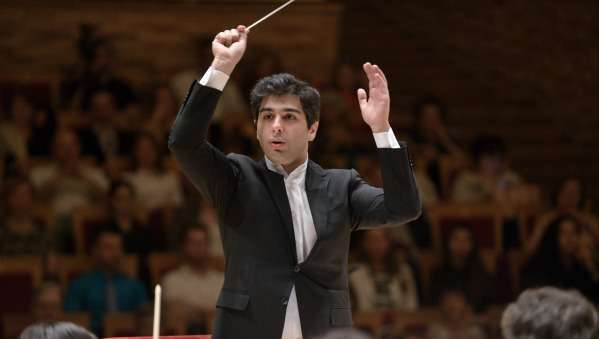 The seventh international music festival, "Armenia," will be held in Yerevan from September 14 to October 11. It will present itself to classical music lovers with a rich concert program and world-renowned musicians. The new 18th concert season of the State Symphony Orchestra of Armenia will also begin with this festival. Sergey Smbatyan, co-founder of the "Armenia" International Festival, artistic director, and chief conductor of the State Symphony Orchestra of Armenia, is the festival's creative director.
The festival's concert program will provide music lovers with a diverse and rich double menu of works by classical and modern composers, presenting results by Armenian authors alongside world classics, which is an essential priority for Maestro Sergey Smbatyan. In seven concerts, the State Symphony Orchestra of Armenia will perform the works of Pyotr Tchaikovsky, Nikolai Rimsky-Korsakov, Alexander Borodin, Carl Jenkins, Alexey Shor, Alexander Spendiaryan, Yervand Yerkanyan, Edward Mirzoyan, Gagik Hovunts. And, of course, in the year of Aram Khachatryan's 120th birthday, the violin concerto of the great Armenian composer and excerpts from the suites of the ballet "Spartak" will also be played.
This year, as part of the festival, the famous violinists Steven Worths, Mark Bushkov, Xiaozhuo Wang, pianists Zi Zi, Yekwon Sunwoo, and cellist Gabriel Schwabe will take to the Yerevan stage. Many of them will be in our country for the first time. Reputable musicians will also hold master classes for the students of the "Music for the Future" foundation, sharing critical skills with young musicians. The National Academic Choir of Armenia will also perform with the State Symphony Orchestra of Armenia. The concerts will be conducted by conductors Daniel Boyko, John Warner, Ricardo Cassero, Rulen Hankens, and Sergey Smbatyan.
Follow us on Telegram
Similar materials