Sunday, 2 April 2023
USD385.81
EUR414.61
RUB4.82
The program of state events dedicated to the 100th anniversary of Armenian cinema has started in France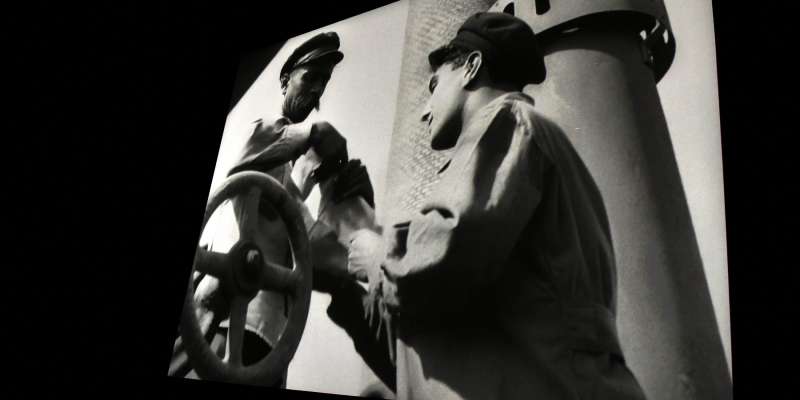 The RA Ministry of Education and Culture reports that "Hamo Beknazaryan. "Pioneer of Armenian Cinema" retrospective program.
The international premieres of restored versions of the films "The House on the Volcano" (1928), "Yerkir Nairi" (1930), and "The Daughter" (1942) were held within the framework of the project. With this screening, the program of state events dedicated to the 100th anniversary of Armenian cinema, implemented with the support of the RA Ministry of Education, Science, Culture and Sports, was launched.
The Oscar-winning director, the president of Cinematheque, Kosta Gavras, made the opening speech. Armenian Ambassador to France Hasmik Tolmajyan was present at the exhibition. In his remarks, the ambassador expressed gratitude for the attention and appreciation shown to the Armenian film art. He highly appreciated the established cooperation between the French Cinematheque and the National Cinema Center of Armenia, emphasizing the importance of expanding further collaboration. The Armenian delegation, led by the director of the National Cinema Center of Armenia, Shushanik Mirzakhanyan, attended the screening.
This year's festival program shows 85 films by the great masters of world cinema, including the films of Leo Carax, Dziga Vertov, and Otar Ioseliani.
It should be noted that Armenia is participating for the first time in this prestigious film festival of restored and archived films of the world film heritage "All Memory of the World" held on March 8-12 under the auspices of France's Cinematheque. With this program dedicated to Hamo Beknazaryan, the famous director's work is being made public for the first time in France after the retrospective program of Armenian cinema held at the Pompidou Center in 1993.
Hamo Beknazaryan's three films were restored with the support of the Ministry of Education and Culture of the Republic of Armenia through the National Cinema Center of Armenia. The digitization and professional restoration of the films were carried out in Armenia by the specialists of "One Man Studio Production," with the participation of the National Archive of Armenia and the Public Television Company of Armenia.
Follow us on Telegram
Similar materials