Wednesday, 29 March 2023
USD385.67
EUR413.67
RUB4.87
The opening ceremony of the International Francophonie Day will take place in Yerevan on March 20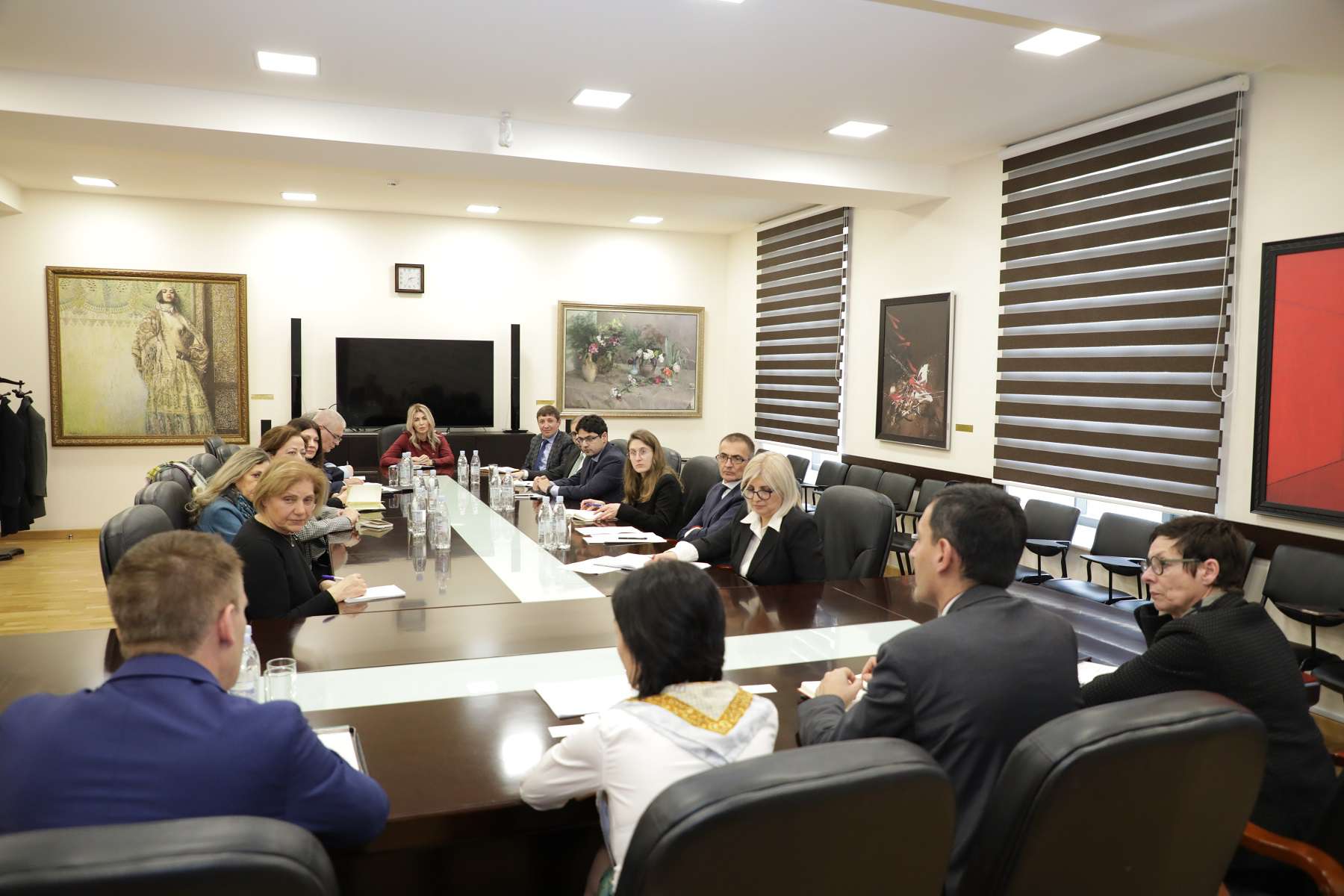 The Minister of MESCS of the Republic of Armenia, Zhanna Andreasyan, received the ambassadors of seven member countries of French-speaking international organizations and members of francophone international organizations and observer states in Armenia under the chairmanship of the Ambassador of Switzerland to Armenia Lucas Rosenkratsi.
Artur Martirosyan, deputy minister of MESCS, was also present at the meeting. At the meeting, the programs and activities implemented within the framework of the International Day of Francophonie and the two months were discussed.
Welcoming the ambassadors, the minister of MESCS Zhanna Andreasyan noted. "We value the experience of cooperation with Francophone countries that we have accumulated during the years of Armenia's presidency of the International Organization of Francophonie. During that time, solid foundations have been created to carry out our future work more systematically and efficiently. It must be stated with certainty that French and Francophone values are one indivisible whole."
The minister informed that several events in French are planned in all educational institutions of the Republic of Armenia on the occasion of the National Day of France and the International Day of Francophonie, which, according to Zhanna Andreasyan, contributes to the spread of Francophone culture and values and the development of the language, as well as provides an opportunity for students to cooperate in this framework. And  demonstrate   their  language abilities and skills.
Zhanna Andreasyan singled out two main events. The International Francophonie Day opening event is scheduled for March 20 at the "Aram Khachatryan" concert hall. A unique concert program will be presented. The National Philharmonic Orchestra of Armenia will perform with an invited soloist.
According to Zhanna Andreasyan, the second special event is planned in Gyumri at the initiative of Gyumri School No. 1. Students of the Hayordyats Tan choir and Gyumri Symphony Orchestra will perform. French music will be played. A themed mosaic and a feast of French national cuisine are also planned. According to the minister's observation, that very school can become the planned francophone school in Gyumri.
The Ambassador of Switzerland thanked for the reception and noted that the years when Armenia assumed the presidency of the International Organization of Francophonie in 2018-2022, in a period full of challenges, deserve high praise.
The ambassadors presented the two-month planned events, which will be implemented in different formats and institutions. Thus, a series of lectures on "The Role of Women in Diplomacy" will be held at the French University in Armenia, where Francophone ambassadors will make speeches. A francophone film festival will be organized, where French, Belgian, Canadian, and Serbian films with subtitles will be presented. A concert program will be held with the State Chamber Orchestra of Armenia. It is also planned to have a "Tell me ten words in all tenses" contest in public schools in cooperation with MESCS.
Next, the steps of implementing the measures will be discussed in working discussions.
Follow us on Telegram
Similar materials