Monday, 5 December 2022
USD394.69
EUR409.81
RUB6.02
The experience of preserving the intangible cultural hertage of Armenia was presented in Belarus.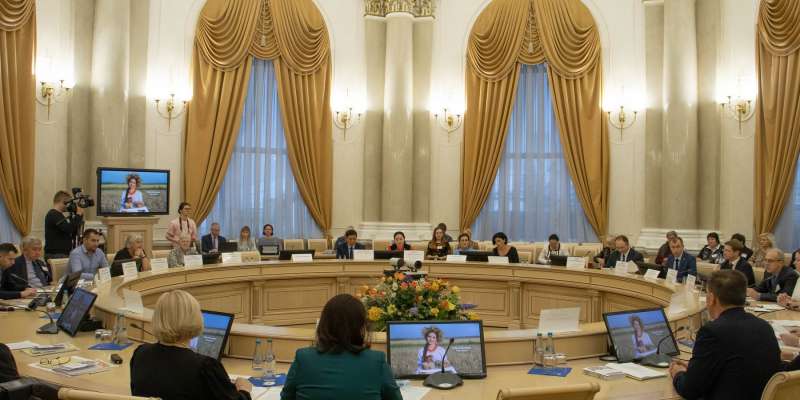 The international scientific and practical seminar "Preservation of intangible heritage of the CIS countries in the context of global challenges" was held in Minsk, the capital of Belarus, in which the representatives of Armenia also participated.
At the seminar, experts from research organizations and cultural and educational institutions in preserving the intangible cultural heritage of Armenia, Belarus, Kazakhstan, Kyrgyzstan, Russia, Tajikistan, and Uzbekistan gave reports, presenting the experience of their countries in preserving intangible cultural heritage.
From Armenia, Karine Bazeyan, senior researcher of the "Shirak Armenological Research Center" of the National Academy of Sciences of the Republic of Armenia, candidate of historical sciences, "The dynamics of the development of Armenian folk art. tradition and modernity," and Gayane Aslanyan, deputy director of the Hovhannes Sharambeyan Folk Arts Museum, with reports on "The preservation of intangible cultural heritage in the communities of Armenia."
Similar meetings related to the problems of intangible cultural heritage contribute to the more effective implementation of intangible cultural heritage preservation processes in the CIS region, as well as the popularization of Armenian cultural heritage on international platforms.
Similar materials